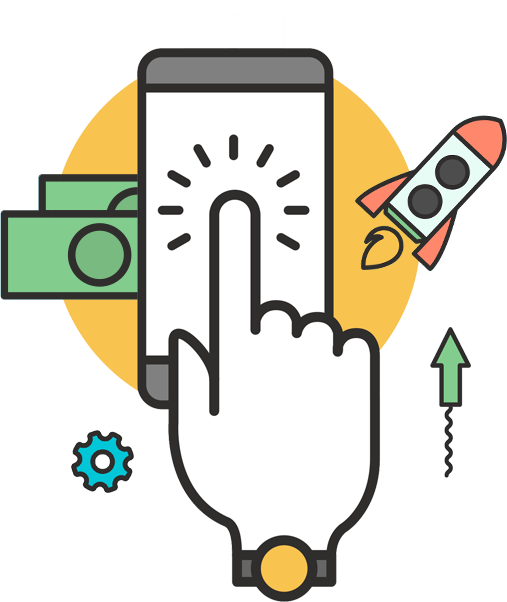 PPC Marketing
Results-Driven Pay-Per-Click Marketing
Our PPC experts are certified and experienced in everything from Google Adwords to Programmatic Display to Facebook Ads. Also, we use tightly themed campaign conversions-optimized landing pages, and intelligent reporting to uncover the best ROI.
Welcome to our PPC Digital Marketing Service page, we specialize in creating and managing effective PPC campaigns that drive targeted traffic to your website and your return on Investment. 
Our PPC management covers the following ad platforms with different approaches such as Identifying the Keywords, Finding out the Keywords, Reports that unveil the best campaigns, Smart A/b Testing, and Conversion Rate Optimization.
Get Better ROI With Brand Diaries Services
Competitive Keyword Research
We will research what your rivals are offering to better understand where you should be. We will identify the most effective long-tail keywords to ensure that your advertisements appear for the highly targeted searches you want
The Right Ad Channels
Our team analyzes your potential customers' online behaviour to determine which channels would best serve ads, such as Google, Bing, Linkedin, and Facebook.
Better Ad copy
We will assess the copy of your ad to significantly raise your ad's quality score and increase the frequency with which it is displayed.
Remarketing, E-commerce, and GEO targeting
We can also use remarketing to target visitors who have already visited your website, e-commerce advertisements focusing on specific products, and geotargeted ads to reach local audiences.
Bid Management
We are professionals in automated bid management of techniques like Target CPA and Maximize Conversions.
Search Advertising
Display Advertising
Product Lisiting Ads
Re-Marketing
Email Marketing
Happy Clients About Us
What Does Our Happy Client Say About us?
We choose Brand Diaries because they had all the necessary equipment to meet our project's requirements. Also, they have been a professional team, and their new approaches help us to increase our engagement score.